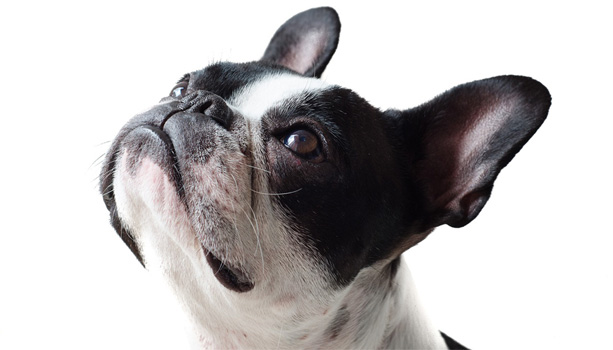 At Happy Hearts Pet Care LLC we contract with wonderful pet sitters who are reliable, pet loving people that have been providing services with our company for years and know how to uphold our high standards of service to our valued clients. Our sitters have taken pet CPR & first aid training, have passed a criminal background check with the Michigan State Police and are covered with bonding and liability insurance.
You will have the opportunity to meet any contracted team member that would be caring for your pets and home so you can feel comfortable and confident with the person providing care. You can also have peace of mind knowing that there will ALWAYS be someone from our service available to care for your pets no matter what circumstance might arise.
See our Pet Sitting Services page to see how we can help you and your pets.
Click the photos to learn more about our pet sitters.
Nancy
Nancy's All Inclusive Pet Care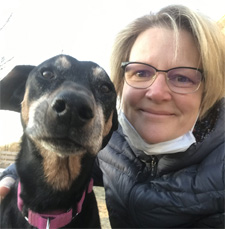 Nancy, Nancy's All Inclusive Pet Care
Hi, I am Nancy Kupina and I am delighted to be a part of the Happy Hearts Pet Care Team. I owned and operated Nancy's All Inclusive Pet Care from 2014 to 2021. It was a wonderful experience getting to know so many terrific families and their pets and I found it very rewarding to provide clients with peace of mind by delivering reliable, high quality pet care. After the pandemic- induced pause in pet care, I decided to recommend all of my clients join the Happy Hearts Pet Care family so that I could focus exclusively on visiting the pets.
Prior to owning my pet care business, I graduated with a BA in Biology from Albion College and worked as a research scientist in the area of Neuroscience at the VA Hospital, University of Michigan and Parke-Davis/Warner Lambert/Pfizer.  When Pfizer moved out of Ann Arbor, I decided to focus on raising my 3 son's. Once all the boys were in school I became a mid-day dog walker for Liz's Loving Pet Care. Three years later, I became the owner of her business and the rest is history.
In my spare time I enjoy spending time with my 3 dogs, 1 cat, gardening, cooking and needlework.
Kim
Administrative Assistant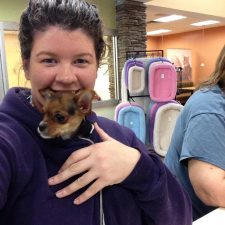 Kim
Kim has been a Ann Arbor area resident and animal lover her entire life. She joined the Happy Hearts Pet Care team in June 2018. She has over 12yrs of experience working with all types animals while working at a local horse farm, a pet hotel and for 5 yrs she worked as a animal care technician and animal intake at the Humane Society of Huron Valley.
Kim has proven to be a valued team member with her knowledge of pet health and behavior and her true compassion for all of our furry and feathered friends.
Pat
Friendly Paws Pet Care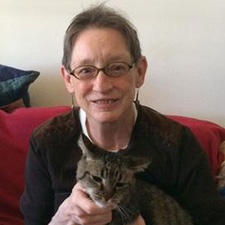 Pat, Friendly Paws Pet Care
I have had the pleasure of working as an independent contractor with Happy Hearts Pet Care since 2003. I have cared for pets just about all of my life, from childhood family pets through the present. Over the years I've worked with several rescue and shelter organizations around Boston and here in Ann Arbor. I am presently volunteering at the Humane Society of Huron Valley.
I work pretty much just with cats and other small animals.
I live in Ann Arbor with two cats, Bob (pictured with me here) and Sparkler who likes to hide under the bed, and I have two others being fostered. I love them all dearly. I will give your pets the same kind of reliable, loving care that I give my own and for which Happy Hearts has been known for over 20 years.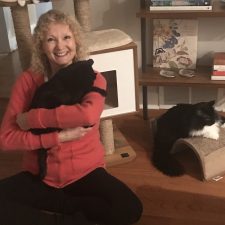 Laurie
I moved to Ann Arbor February 2018 after living in Florida for the last 25yrs – a reverse snowbird! Spent a few months settling in, playing in the garden and now I am so thrilled to be apart of the Happy Hearts Pet Care team!!
Loving and caring for pats has always been a part of my life – growing up we shared our home with 3 dogs, 6 or more cats, lots of guinea pigs, gerbils and a sweet cockatiel. It really made me appreciate the unconditional love our animal friends offer us and how they make our life and our world so much brighter.
My husband I now share our home with 4 formerly feral felines – they are living the good life now having gracefully transitioned from street cats to pampered pets. Only 3 0f our 4 showed up for my photo – Lucky, Billy and Singy…. Missing is our love bug boy – Smiley!
I am looking forward to getting to sharing the love and helping Happy Hearts care for your pets.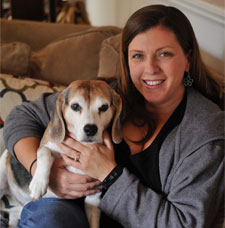 Megan
Animals have always been a huge love of mine since I was a child. I have lived in the Ann Arbor area my whole life. I now live in Saline with my husband, our 3 children, our 3 rescue dogs – Callie, Skip and Indigo, and our in charge senior cat Buddy.
I have worked in pet care and dog walking for over 5 years. I love spending time with animals and getting to know their individual personalities. I love going on walks with dogs, it is a great way to get to know them. I try to make each visit enjoyable so they look forward to the walks just as much as I do.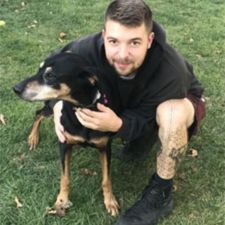 Mason
Although I was my parent's first born, I was welcomed into the world with my three Beagle sisters. The majority of my childhood photos include these dogs sitting on my lap or licking my face. Since then, I have always had several dogs in my life, and I was even able to convince my family to welcome two feral cats into our home! Growing up I always wanted a lizard, but my mom drew the line at reptiles, though over the years I have kept frogs, fish, rats, chinchillas, and even a hedgehog!
Over my 7 years of pet-care I have cared for just about every type of household pet I can think of. From Potbellied pigs to giant Argentine Tegu lizards, I'm comfortable with caring for any type of pet imaginable.
I am currently working to receive my BFA from Eastern Michigan University in sculpture, and am planning to attend graduate school to receive my Master's degree. When I'm not looking after animals, I can be found in my studio working on one of several ongoing projects.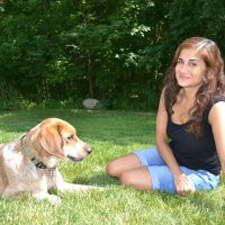 Beth
Position
Hello, my name is Beth Quillen. I have lived in Ann Arbor since 2001. I have had experience with dogs my whole life, from the pets I had growing up, to the dog I now have with my family. I especially love going on walks but I am definitely a more enthusiastic walker than my own dog. My 3 year old Coonhound is named Taco but I think we should have named him Couch Potato. It works out great that I get to take other dogs for walks. It brightens my day to see their furry faces.
Providing great service to my clients is very important to me. I always strive to give your pets that same kind of care and attention I would want for my own.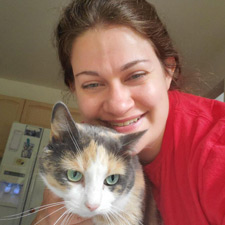 Kimi
Hello! I've been surrounded by cats and dogs my whole life, often at the same time. My family kept old-English sheepdogs while I was growing up and then branched out to keep several mixes. Currently, I live with my grandparents between Ann Arbor and Saline. Up until three years ago, I lived in Illinois. I worked as a daily dog Walker and pet sitter in Chicago for three years and adopted a calico kitten I named Holly. Holly is now five and rules the household!
Out of all the jobs I've had, pet sitting is the one that's truly made me happy. I love connecting with the animals I look after and, by extension, their owners. I look after the pets like they were my own and take great pride in the quality of my service.
I attended Southern Illinois University Edwardsville and graduated in 2011 with a major in English and minors in Asian Studies and Creative Writing. Pet sitting inspired me to write the April Gladdis Dog Walking Mystery Series under the pen name Alexa Windsor! The first entries in the series are completed and I'm working on the third. Sometimes the dogs and cats I watch make it into the book as cameos!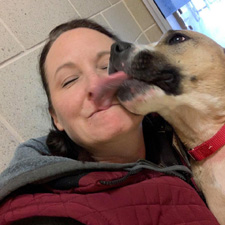 Jennifer
I have been an Ann Arbor area resident for over 10 years. I live in Pittsfield Township with my husband, Pit bull Thor and senior kitty Buddy. Animal care and welfare is my biggest passion. I joined the Happy Hearts team in October 2019, I felt it was a great way for me to do what I love and help enrich the lives of animals.
Over the last 8 years I have immersed myself in area animal welfare causes. I have volunteered with a local Pit bull rescue, I was on the board of directors of an area dog rescue/rehabilitation organization and most recently I spent over 2 years as a Level III dog walker and foster volunteer at HSHV. Throughout my experience with dog rescue/shelter organizations I have developed some very useful dog behavior/training skills. I enjoy not only just taking a dog for a walk, but also helping to set them up for long term success.
I look forward to caring for your pets as if they were my own.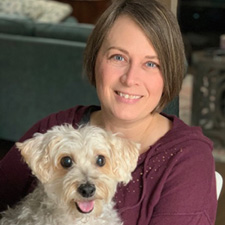 Amy
Being a pet owner my whole life I understand the important part of the family pets are. Our family of four wouldn't be complete without a pet. I am a mom of two animal loving children Sadie and Gretchen.
Before pet care I was a social worker in geriatric settings. I have a bachelor degree in Social Work & Gerontology. I have also been teaching fitness classes since 1999 and am currently a fitness instructor to seniors in Saline.
Visiting your pet is a nice complement to my week and I always look forward to it! In years past we have used dog walkers and pet sitters for our pets. It provided a comfort and satisfaction in knowing that our dogs were looked after and exercised. It is my hope that I can be that comfort for you too.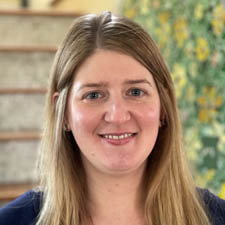 Meredith
Hello! My name is Meredith and I moved from Toledo to the Ann Arbor area with my partner and our cats in 2016. I love being around all animals and also enjoy going to concerts and grabbing the tent and exploring new places with my partner, who is also a pet sitter! When we're not caring for your babies, you can usually catch us around downtown Ann Arbor, hanging out at the theater or enjoying a stroll down Liberty Street.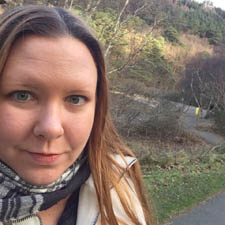 Pamela
Pamela is an intrepid animal lover whose main goal in life is to convince every cat she meets that they're best friends. Pamela has tons of experience caring for animals, having been raised in a small suburban zoo, and currently has four of her own. When she's not chasing cats around, you can find Pamela working at The Michigan Theater Foundation as the Communications Coordinator. She loves reading, writing, art, and traveling, and holds an MA and a BS from Eastern Michigan University.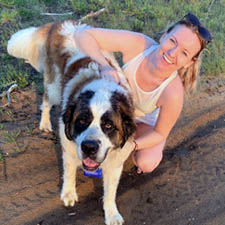 Holly
Hello! My name is Holly and I am very proud to be a member of the Happy Hearts Pet Care team! I live right in tree town Ann Arbor and grew up in Manchester. Having grown up in a farm community with all sorts of different animals I developed a passion early on in life for them and it's a huge part of who I am today. I feel very lucky to be able to make caring for animals my career. My goal is to make every interaction with the pets I care for a special and unique experience. I love all types of animals and can't wait to meet yours!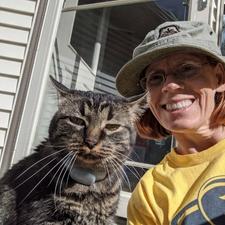 Alice
Hi! My husband and I have been very satisfied Happy Hearts clients for about 20 years. We have had multiple cats with unique health issues and have always felt comfortable leaving them in the care of Lee and her team. I know first-hand the excellent pet care they provide, and I am thrilled to join their team.
I've lived in the Ann Arbor area for over 40 years and during that time have shared my home with cats, rats, mice, doves, and fish. When I'm not playing with my kitties you can find me in the yard digging, pruning, planting, and petting the neighborhood cats and dogs.
I am looking forward to spending time with your pets and giving them the same love and care as I do my own.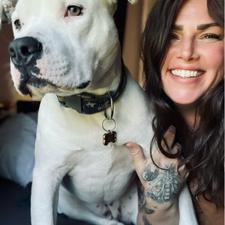 Melissa
Hi! I'm Melissa, and I am a complete animal lover! I've shared my entire life with cats and dogs and I've loved every single one. My husband and I moved here from Buffalo, NY 10 years ago, and we now live on the old west side. I stay busy with my 2 children, my dog, 3 cats and 2 fish! Our pets are absolutely part of our family, so I understand that your pets are so loved and important to you. Caring for animals is like second nature to me! When I'm not loving on animals, you'll find me in the kitchen baking cakes and cookies! (I have a home bakery that I run on the side!)
I'd say my two greatest passions are pets and pastries! I look forward to meeting your fur babies and caring for them as if they were my own!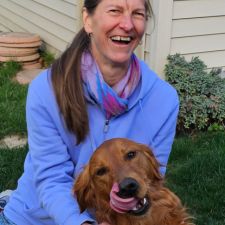 Audra
I grew up in Chicago, and my parents allowed only goldfish as pets. Fast forward many adult years (25 of them, and counting, in Ann Arbor), and my own family has included children, hamsters, a dog, a parakeet, pet meal worms, several flocks of chickens, and more than a handful of years of backyard honeybees. I came to realize that I love nurturing life – be it natural areas and the wildlife within them, home settings with all sorts of pets and plants, and children who are naturally curious and need to flourish (in my professional life I became a children's librarian). I'll meet your pets where and how they are, with love and kindness, and make sure they're nurtured while in my care.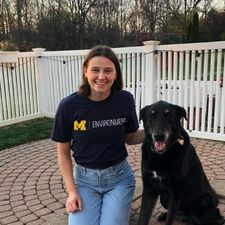 Gabby
My name is Gabby, I am a senior at UofM studying Environment with a focus on health. I love the outdoors and can usually be found on a walk or working with plants.
I am an Ann Arbor native that grew up with dogs. My parents' first kid was a husky who taught me a love for pups that carried over to our Lab mix, Luna, who came to us from HSHV as a baby. We were later joined by poodle mixes Holly and Missy, and recently fostered 8 kitties! I have been caring for other people's pets since high school and I can't wait to adopt my own after college.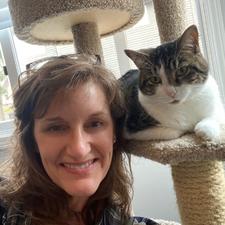 Denise
Hi! I'm Denise S. and I am so excited to be a part of the Happy Hearts Pet Care team!
I am relatively new to Ann Arbor. My husband and I lived in Findlay, OH for 20 years where we raised our 2 daughters. We decided to downsize our now empty nest and move into our next phase with new adventures.
I absolutely love animals and and getting to know their individual personalities.
I have experience with cats, dogs, guinea pigs, and hamsters and I am excited to meet & care for your fur babies!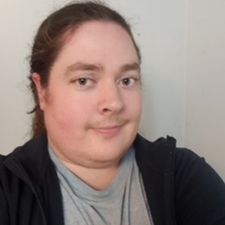 Alex
Hi there, I'm Alex and pets are my passion. For the last few years I've worked at a local pet store. I've spent 40 hours a week learning and teaching others to take care of every type of pet you can image, from excitable sun conures to introverted pacman frogs. I look forward to learning about and caring for your pets too as a member of the Happy Hearts team.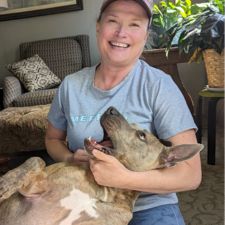 Terri
Greetings to all you animal lovers! I believe a home just isn't complete without some fur babies running around. I live in Dexter and have 3 of my own….2 cats and a goofy pit-mix named Elwood.
Two things I love are animals and getting out and about, so being a Happy Hearts team member has been a great fit.
I've had animals my entire life and don't often let an opportunity go by where I can love on someone else's. I've startled many strangers on the street with an exuberant "Can I pet your dog?"
I have a couple friends with farms that I sometimes help out as well.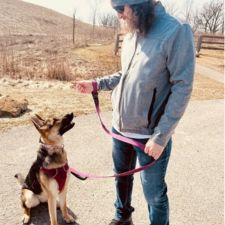 Travis
Hi! My name's Travis and I'm excited to be a part of Happy Hearts Pet Care team. I've faithfully served the Ann Arbor community for almost 10 years in the Postal Service and have transitioned into a more fulfilling line of work – working with animals! I grew up with 10+ barn cats out in the country and have a love for the outdoors in general. I love spending my time on the Huron river, making music and art. I enjoy playing the drums, bass guitar and making music videos on youtube. Caring for animals has become the highlight of my day and I look forward to meeting your pets.