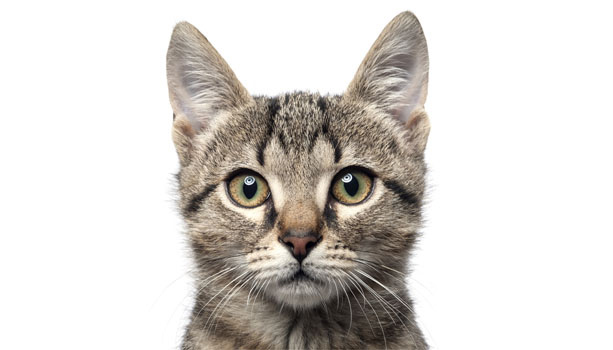 We Keep it Simple and Affordable
We strive to keep our rates affordable for our clients by operating as efficiently as possible. Obviously gas is a big expense for us so to keep costs down, we provide our pet sitting services to a smaller area of Ann arbor. Less driving, less time, less expense for us means a better rate for YOU and better for the environment too! We also want to encourage people to own more than 1 pet, therefore we do not charge a per pet rate but rather for our time spent caring for them. And we won't nickle and dime you with fees for giving medications, walks, grooming or special feeding instructions.
During our visits your pet sitter will provide loving care to your pets. Feeding, exercising, play time, brushing, medications, scooping/changing of litter. So you can have peace of mind knowing your pets are well cared for when you're away.
Your pet sitter will also bring the mail and paper, take out the garbage and recyclables, rotate lighting, open/close blinds and water plants for you at no extra charge. Giving your home the look that someone is there for security.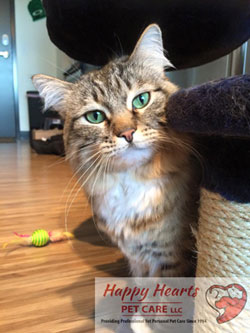 Our visits with your pets are scheduled for 30 min.
Early Morning visits are done between 6am – 8am
Mid-Morning visits are done between 8am – 10am
Mid-day visits are done between 11am – 1pm
Mid-Afternoon visits are done between 1pm – 3pm
Early evening visits are done between 4pm – 6pm
Later evening visits are done between 7pm – 10pm
Holiday hours can start earlier and run later due to higher number of visits to be done.
No specific times can be given unless it is for training or medical reasons.
Rate for 30 min. visit $24
Rate for a 45min. visit $32
Rate for 1hr visit $40
*Additional $5 per visit on all major holidays (New Years Eve/Day, Easter Sunday, Memorial day, 4th of July, Labor Day, Thanksgiving, Christmas Eve/Day)
*All rates are subject to change without notice
We accept Cash, Check, PayPal and Credit Card payments through Stripe.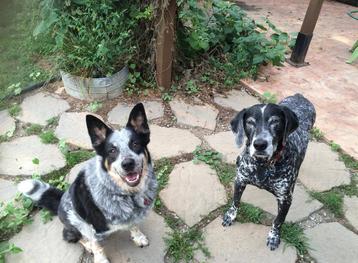 Monday – Friday Mid-Day Dog Walks
No reason to be worried about your doggy being bored at home while you work all day. We can stop by for a potty break in the back yard or take your pups for a nice walk to stretch their legs and have a little adventure.
Monday – Friday between 11am – 2pm
No specific time can be given unless it is for training or medical reasons.
Billing arrangements can be made weekly, bi-weekly or monthly.
Rate for 20-30 min. mid-day walk $24.00
*All rates are subject to change without notice
We accept payments by Cash, Check, PayPal, Venmo or Credit Card via Stripe
We have many clients in the old West side neighborhoods as well as Lake Forest, Stonebridge and Travis Point — Maybe you've seen us!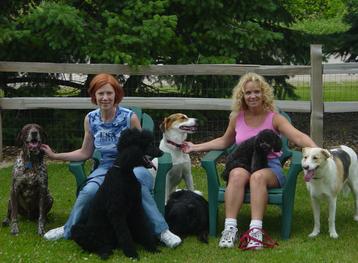 We use professional scheduling software that allows us to log into each visit with a timer and from there we send per visit email updates so you will know that your pets have been cared for and how they are doing.
Ready to meet your new pet sitter? Contact us Today!